The Special Duties Unit (Abbreviation: SDU; Chinese: 特別任務連, nicknamed Flying Tigers 飛虎隊) is Hong Kong's main elite paramilitary special operations unit. The SDU is a subdivision of the Police Tactical Unit (PTU) of the Hong Kong Police Force.
The SDU is an available organization in the Tom Clancy's Rainbow Six Siege: Operation Blood Orchid expansion.[1]
CTU History
Operators
Attackers
Defenders
Weapons
Gallery
Stills
Videos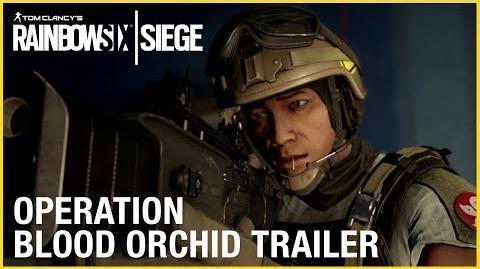 References
Ad blocker interference detected!
Wikia is a free-to-use site that makes money from advertising. We have a modified experience for viewers using ad blockers

Wikia is not accessible if you've made further modifications. Remove the custom ad blocker rule(s) and the page will load as expected.